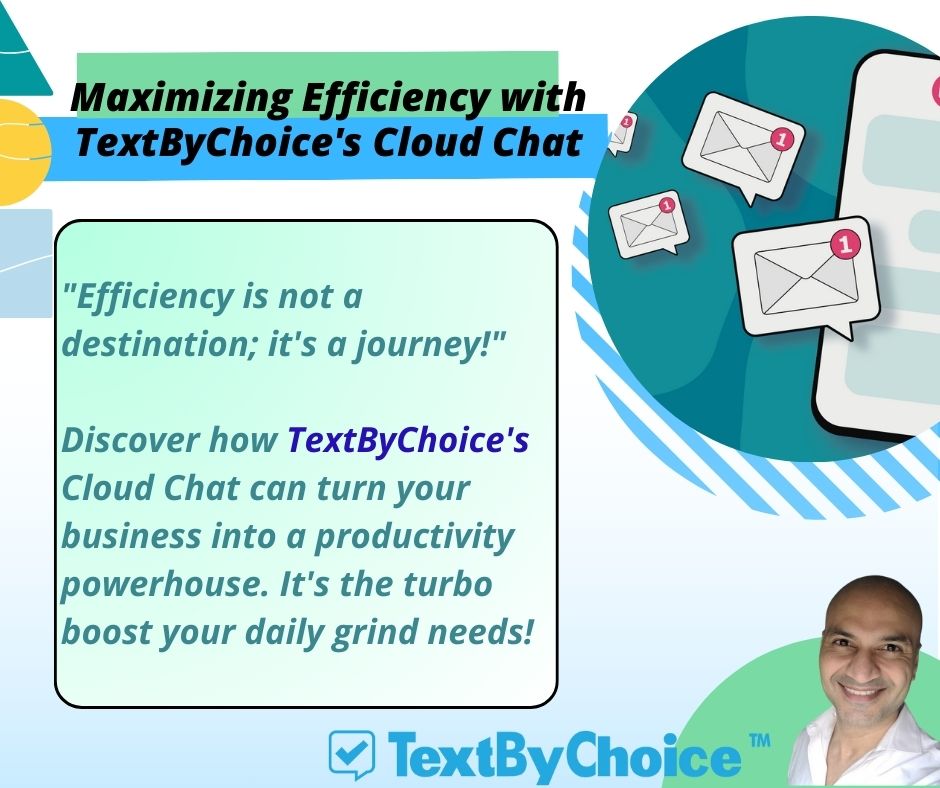 Are you tired of juggling a thousand tasks at once? Well, grab a seat, because we're about to introduce you to a magical tool that'll turn your business into a well-oiled machine. Meet TextByChoice's Cloud Chat!
𝓔𝓯𝓯𝓲𝓬𝓲𝓮𝓷𝓬𝔂 𝓲𝓷 𝓪 𝓝𝓾𝓽𝓼𝓱𝓮𝓵𝓵
Picture this: Your team is working hard, but communication feels like a game of telephone. Messages get lost in the abyss of emails, and voicemails go unanswered. Chaos, right? Well, not anymore! Cloud Chat sweeps in like a superhero to save the day.
𝓛𝓲𝓰𝓱𝓽𝓷𝓲𝓷𝓰-𝓕𝓪𝓼𝓽 𝓡𝓮𝓼𝓹𝓸𝓷𝓼𝓮𝓼
Cloud Chat isn't just a chat tool; it's the Flash of communication. Your customers have questions? You respond faster than you can say "efficiency." The result? Happy customers who stick around longer.
𝓣𝓱𝓮 𝓟𝓮𝓻𝓼𝓸𝓷𝓪𝓵 𝓣𝓸𝓾𝓬𝓱
Remember the good old days when your local shop owner knew your name? Cloud Chat brings back that personal touch. It remembers past interactions, so you can offer a tailored experience without breaking a sweat.
𝓦𝓸𝓻𝓴 𝓢𝓶𝓪𝓻𝓽𝓮𝓻, 𝓝𝓸𝓽 𝓗𝓪𝓻𝓭𝓮𝓻
Here's the kicker: Cloud Chat is so user-friendly that even your grandma could use it (no offense, grandma). It's like having a virtual assistant that makes your team more productive without the tech headaches.
Shoot us an email at Support@TextByChoice.com or book a 30-minute DEMO with our guru Nizar here. Trust us; it'll be worth your time.
In a nutshell, TextByChoice's Cloud Chat isn't just a tool; it's a productivity powerhouse. Stay tuned for more business wisdom, and remember, with Cloud Chat, you're always one step ahead of the chaos!