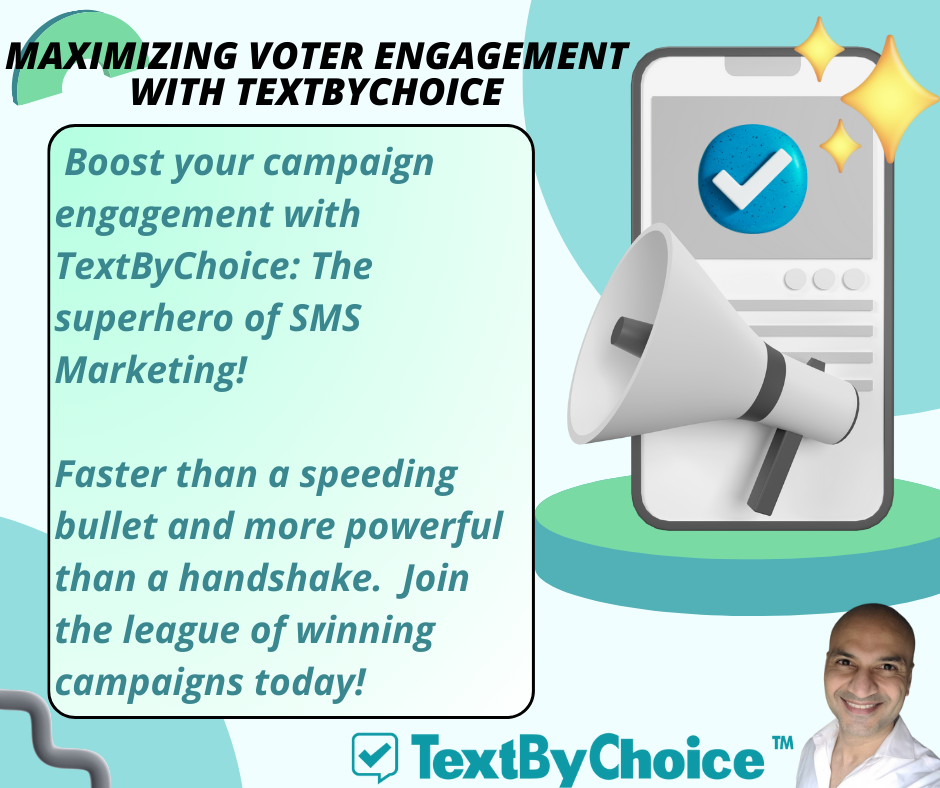 We're about to let you in on a little secret – voter engagement isn't just important; it's the heart and soul of a successful campaign. You may be thinking, "Tell me something I don't know," but hang on, we're going to show you how TextByChoice takes voter engagement to a whole new level.
The Importance of Voter Engagement
Step 1: Let's get to the basics.
Engaged voters are informed voters. And informed voters are the ones who make a real impact. But how do you engage them in a way that makes them excited about your campaign?
Step 2: The TextByChoice Way
Enter TextByChoice. We've got a bag of tricks that will make you wonder why you ever knocked on doors. Our SMS marketing solutions are like having a direct hotline to your voters. With a simple text message, you can reach them instantly. It's like political magic in the palm of your hand.
Step 3: Targeted Messages that Hit the Bullseye
But here's where the magic gets even better. Our new feature, "Targeting Made Simple," is like having a treasure map to voter engagement. You'll be able to pinpoint your audience with precision, ensuring your message reaches the right ears every time.
Step 4: The Game-Changer
Say goodbye to generic campaign messages and hello to personalized, impactful communication. TextByChoice takes the hassle out of reaching your voters. And we do it in a way that's fun, fast, and incredibly effective.
So, you've just uncovered the secrets to maximizing voter engagement with TextByChoice. But here's the best part – we've got more in store for you.
Step 5: Unlock the Power of TextByChoice
Ready to Dive In? Book a quick 30-minute DEMO with us, and we'll show you how TextByChoice can supercharge your campaign or you can contact our friendly support team at Support@TextByChoice.com, and we'll answer any queries you have.
In a nutshell, voter engagement isn't a puzzle when you've got TextByChoice in your corner. It's like having the ultimate campaign assistant – fast, efficient, and oh so engaging.