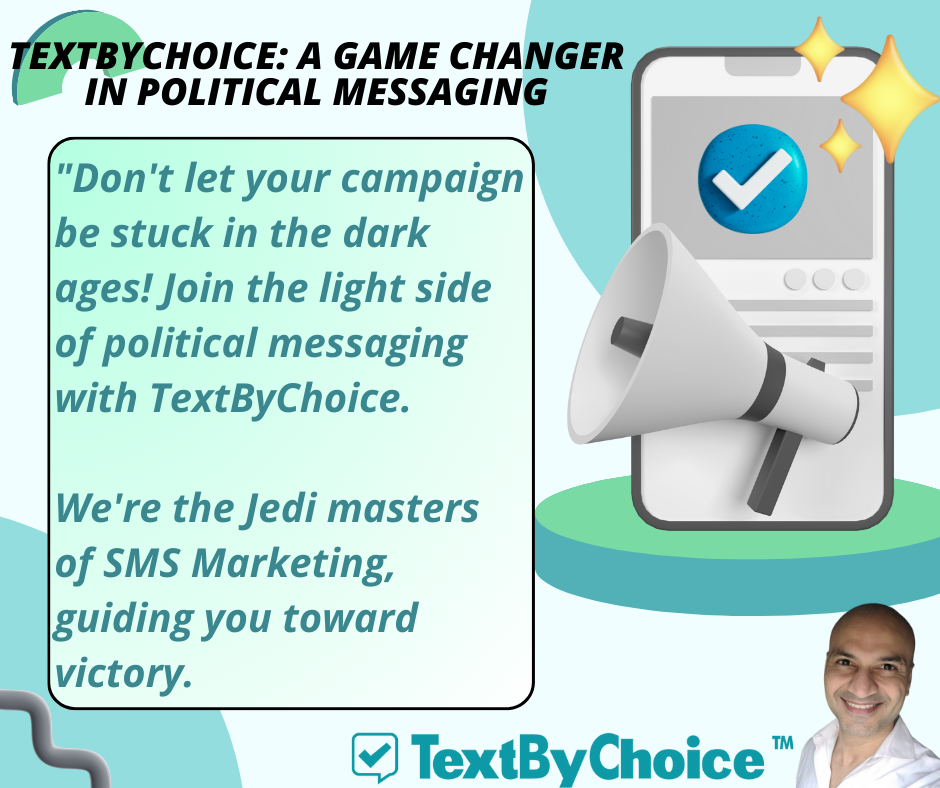 When it comes to campaigns and elections, messaging is the name of the game. It's how you connect with your constituents, share your vision, and secure those crucial votes. But what if we told you there's a game-changing way to make your messaging strategy not just good but absolutely phenomenal?
The Traditional Approach
We all know the drill: door-knocking, pamphlets, phone calls, and the occasional town hall meeting. While these methods are tried and true, they can be time-consuming and often miss the mark in the fast-paced world of modern politics.
The TextByChoice Revolution
Imagine being able to send personalized, targeted messages to your constituents instantly. With TextByChoice's SMS marketing solutions, you can do just that. It's like having your campaign's secret weapon in your pocket.
Political Success Stories
But wait, there's more! Picture success stories of political candidates who transformed their campaigns with TextByChoice. From skyrocketing voter engagement to record-breaking fundraising, these stories prove that the TextByChoice approach works.
The Game-Changer
What makes TextByChoice truly special is that we've made it easy. You don't need to be a tech genius or a social media guru to make it work. We keep it simple, fast, and effective.
Join the Revolution
Ready to See the Magic? Book a quick 30-minute DEMO with us, and we'll show you how TextByChoice can revolutionize your campaign. Contact our friendly support team at Support@TextByChoice.com, and we'll be more than happy to help you.
In summary, TextByChoice is the game changer you've been waiting for in political messaging. It's like finding the winning move in a chess game, only this time, it's your campaign that's making all the right moves. 📲🗳️