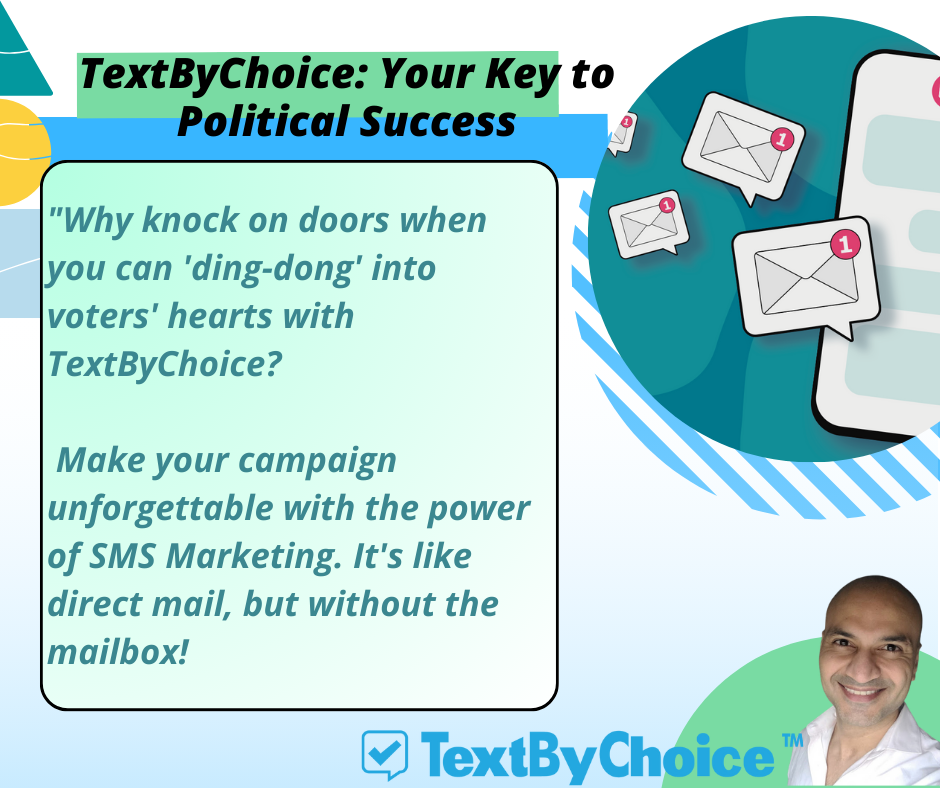 In the realm of campaigns and elections, success stories are our guiding stars. So, picture this – a world where political success is just a text message away. No, it's not fiction; it's the magic of TextByChoice. 🚀
The Power of Text Messaging in Politics
1: Let's start with the basics.
Text messaging has transformed the political landscape. It's the secret ingredient in the recipe for victory. But how do you make it work for you?
2: The TextByChoice Formula
Enter TextByChoice, the wizard behind the curtain. We've got the inside scoop on how to use SMS marketing to engage voters like never before. It's like finding the hidden path to political success.
3: Success Stories that Inspire
Here's where the magic truly happens. Picture political candidates who used TextByChoice to revolutionize their campaigns. From fundraising success to record-breaking voter engagement, the stories are nothing short of inspiring.
4: The TextByChoice Difference
So, what sets TextByChoice apart? Our SMS marketing solutions are designed to be fast, efficient, and easy to use. We make it simple for you to connect with voters, whether it's through personalized messages or targeted campaigns.
5: Unlock Your Potential
Contact our friendly support team at Support@TextByChoice.com, and we'll provide you with the answers you seek or you can book a quick 30-minute DEMO with us, and we'll show you how TextByChoice can supercharge your campaign.
Let's create success stories together!